News
【Study trip】Teachers and students of Silk Road School visited GCL Group Headquarters
Release date:2022-11-30
writing:
On November 24th, Professor Jiang Xiaoli, Deputy Dean of Silk Road School(SRS) and Deputy Dean of International College, visited GCL Group Headquarters with teachers and students of SRS, and had a discussion with GCL Group. International students from Russia, Dominica, Rwanda, Cambodia, Tajikistan and other countries and regions participated in this activity.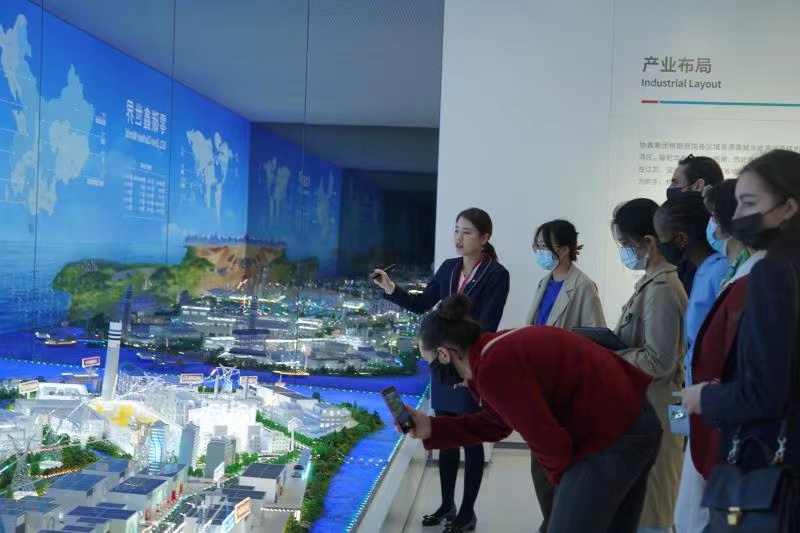 The teachers and students came to GCL Group's "Future Energy Hall" first. Through the various production process models and cutting-edge scientific & technological materials samples displayed in the exhibition hall, and with the detailed explanation by their staff, everyone had a deeper understanding of GCL Group's industrial layout, vertical integrated photovoltaic industry chain, zero-carbon frontier hardcore technology, etc. Its strong strength in the energy field and environmental protection concept deeply impressed students who visited, and refreshed their knowledge of China's scientific and technological innovation enterprises.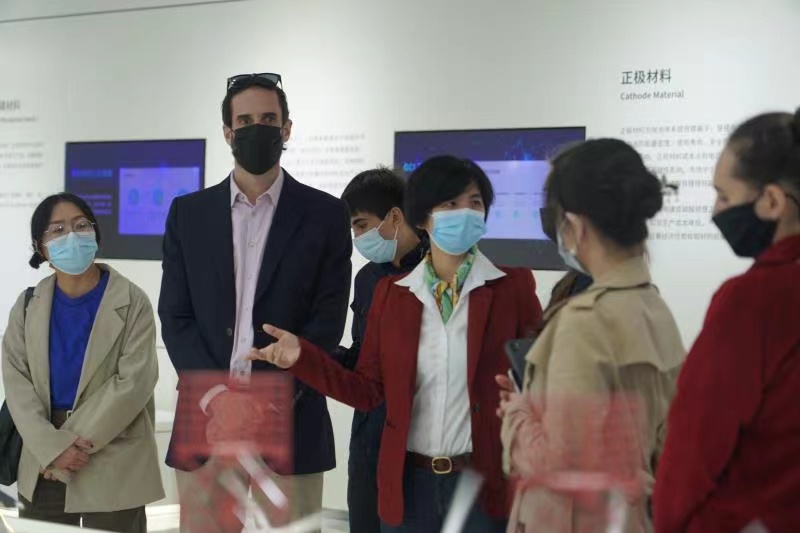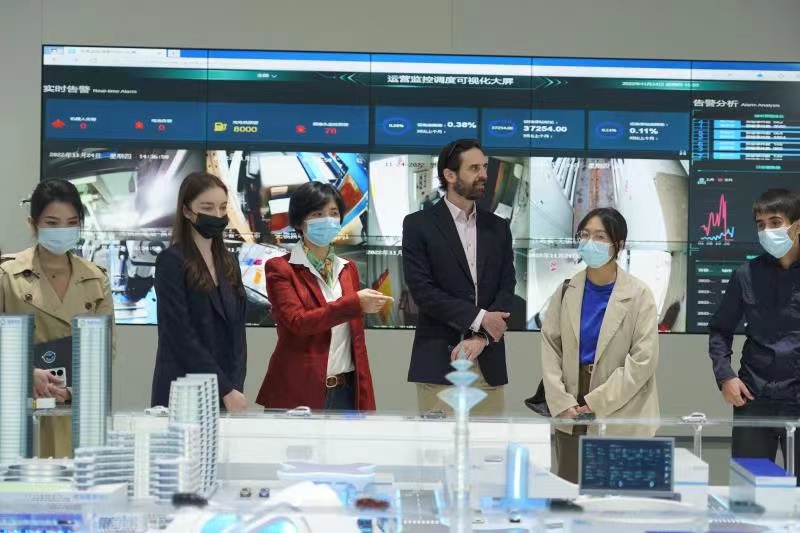 In the conference room of GCL, the two sides held a discussion on the layout of new energy enterprises, the concept of green development, and school-enterprise cooperation.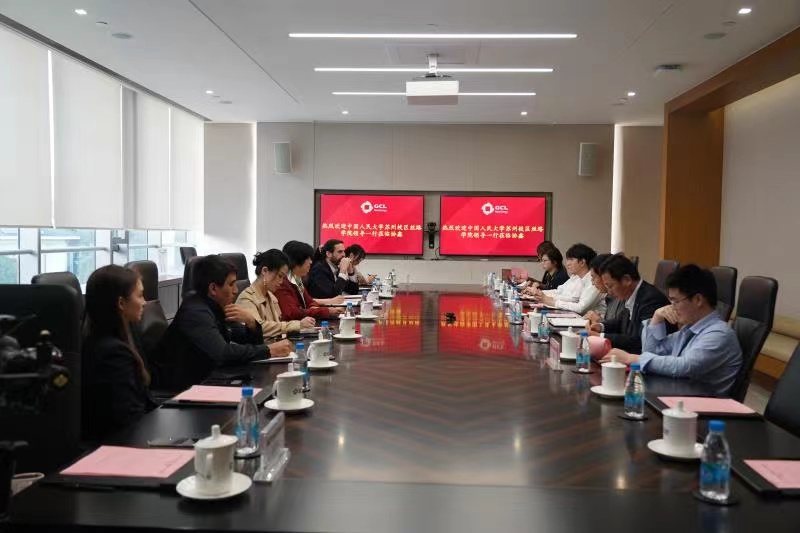 In her speech, Jiang Xiaoli thanked GCL for its warm reception, and introduced the mission, personnel training, research visits and development planning of SRS to the participants. Jiang Xiaoli said that the school has always adhered to its mission, devoted itself to cultivating international talents who know China and are friendly to China in the new era, and made efforts to build an international education mode. It is hoped that GCL's visit will become a new opportunity, close the contact and cooperation between SRS and GCL, conform to the new demand of enterprises for international talents, promote the deep cooperation between school and enterprise, and contribute to the talent training of "the Belt and Road Initiative".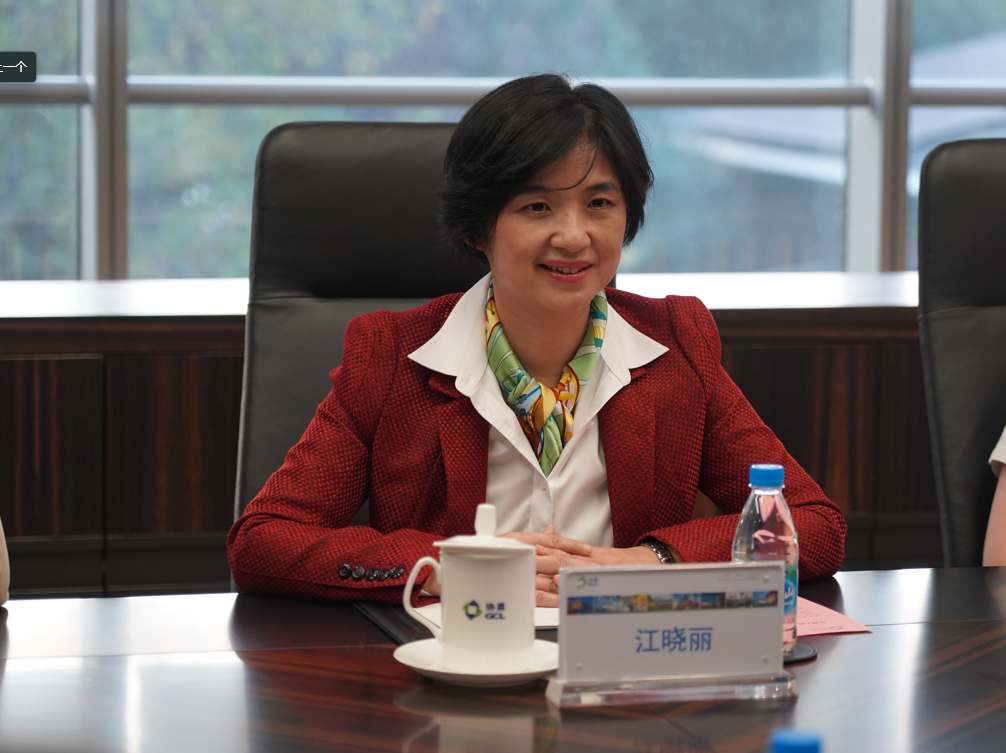 "What do you think of the future development of China's new energy industry in the background of emission peak and carbon neutrality?" "Is your group considering investing in Latin America and the Caribbean?" "Can your group introduce trams into Tajikistan?" During the Q&A session, SRS students seized the opportunity to ask questions on topics they were interested in. GCL Group gave detailed answers from the aspects of national policies, investment environment, future prospects, etc. and said that GCL would always adhere to the concept of "Blessing the World" and offer its best help to the global low-carbon development with an open attitude.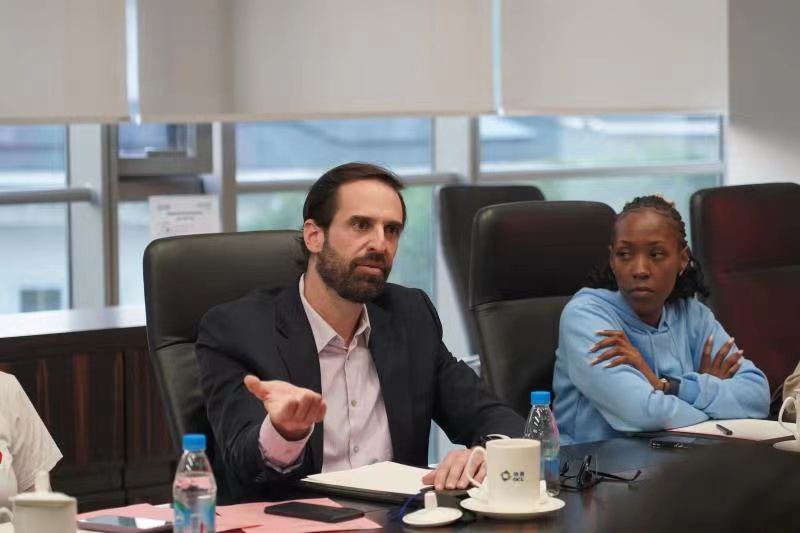 Edited by: Molly Zhang